'Rot in hell': Australia's most notorious serial killer dies
Ivan Milat, 74, NSW's notorious backpacker killer, has died in Long Bay Prison of terminal cancer, authorities say, five months after he was diagnosed.
Notorious serial killer Ivan Milat has died in prison from terminal oesophagus and stomach cancer.
Milat, 74, died at Long Bay Hospital at 4.07am on Sunday, Corrective Services NSW said in a statement.
He had been undergoing chemotherapy since first being diagnosed in May.
The former road worker was sentenced in 1996 to seven consecutive life sentences for murdering seven backpackers whose bodies were found in makeshift graves in NSW's Belanglo State Forest in the 1990s.
Police arrested the NSW man in 1994, closing one of the biggest criminal investigations in Australia's history.
Milat targeted hitchhikers – many of them foreign – as they headed south along the Hume Highway, south-west of Sydney.
Investigators have long speculated there were more, unsolved, murders linked to the notorious killer. READ MOREEven after his death in prison, Ivan Milat's chilling crimes haunt Australia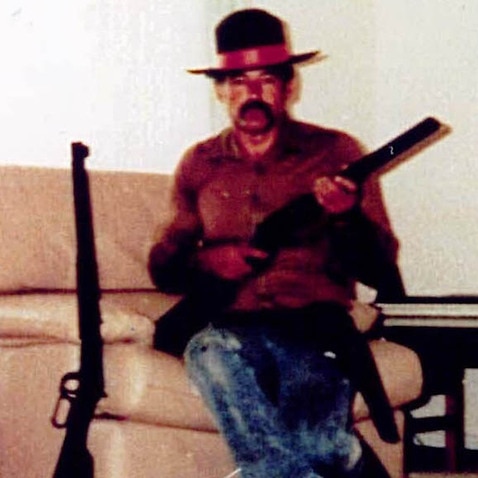 The court case against Milat also pointed to the possibility he did not act alone.
Criminologist Amanda Howard, who corresponds with serial killers all over the world as part of her research, had responded to handwritten Milat letters for more than two decades.
"I don't think they get much crueller than Ivan Milat. Ivan Milat was one of these killers who just had nothing better to do except to hunt," she said.
NSW Corrections Minister Anthony Roberts had a blunt message for the backpacker murderer.
"He can rot in hell," he said in a statement.
"He showed no remorse. He was sentenced to remain in jail for life, that sentence was carried out and he died in jail."
The minister said he had ensured Milat was moved from the public hospital and back to Long Bay jail as soon as possible, to ensure the convicted killer didn't take up a hospital bed.
"He (Milat) was sentenced to die in jail and he was going to die in jail," he said.
Deborah Everist and James Gibson, both 19, from Victoria, Simone Schmidl, 21, from Germany, Anja Habschied, 20, and Gabor Neugebauer, 21, a couple also from Germany, and Caroline Clarke, 21, and Joanne Walters, 22, from Britain in 1996, were all killed by Milat.
He has never admitted to any of the slayings.
Key to the successful prosecution of Milat was evidence provided by British man Paul Onions: In 1990, Mr Onions was backpacking through Australia and accepted a lift from Ivan Milat.
Retired police officer Clive Small, who led the investigation into the backpacker murders, says Mr Onions had a narrow escape after Milat decided to pull over.
"He managed to have an excuse to stop the car and when the car was stopped he saw Ivan reaching under the seat, which is where he kept the weapon, and Paul Onions concerned himself and took off running up the road chased by Ivan who was firing shots at him," he said.
"He was, in fact, picked up by a woman driver who was coming from Canberra. I'm surprised she was prepared to stop but she did the right thing, no question about that and she saved Paul Onions' life."
Years later, Mr Onions – who suffered PTSD from the encounter – saw media coverage of the investigation and contacted the New South Wales police.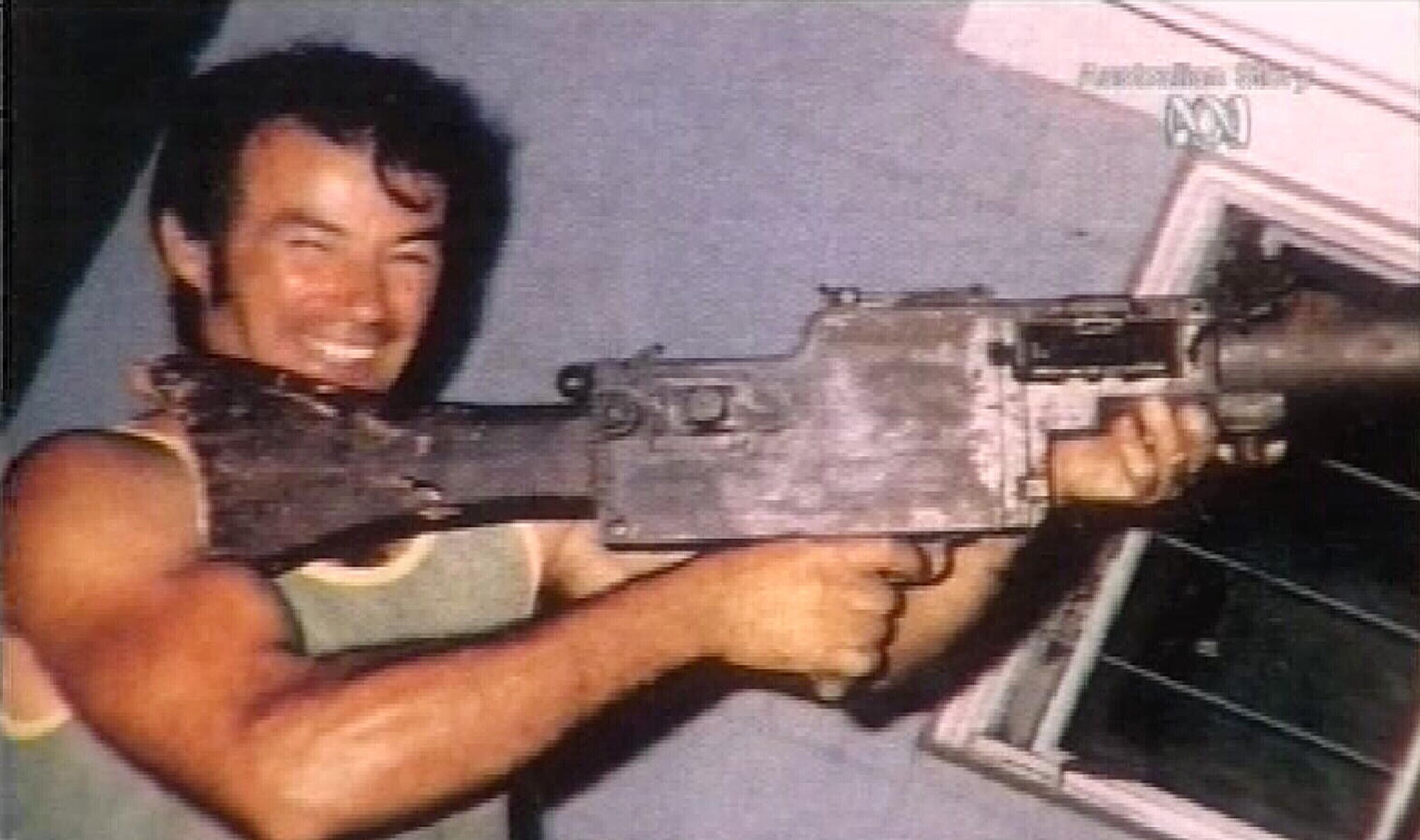 Ivan Milat in an undated photo. The killer was well known for his gun enthusiasm.ABC
He returned to Australia to give evidence and identified Ivan Milat as the man who tried to kill him.
The father of 21-year-old British backpacker Caroline Clarke, who along with her friend Joanne Walters, 22, was among those killed, said the family thinks of his daughter every day.
"We still think of Caroline every day but it doesn't mean to say we have to think of Milat every day," Mr Clarke said in October.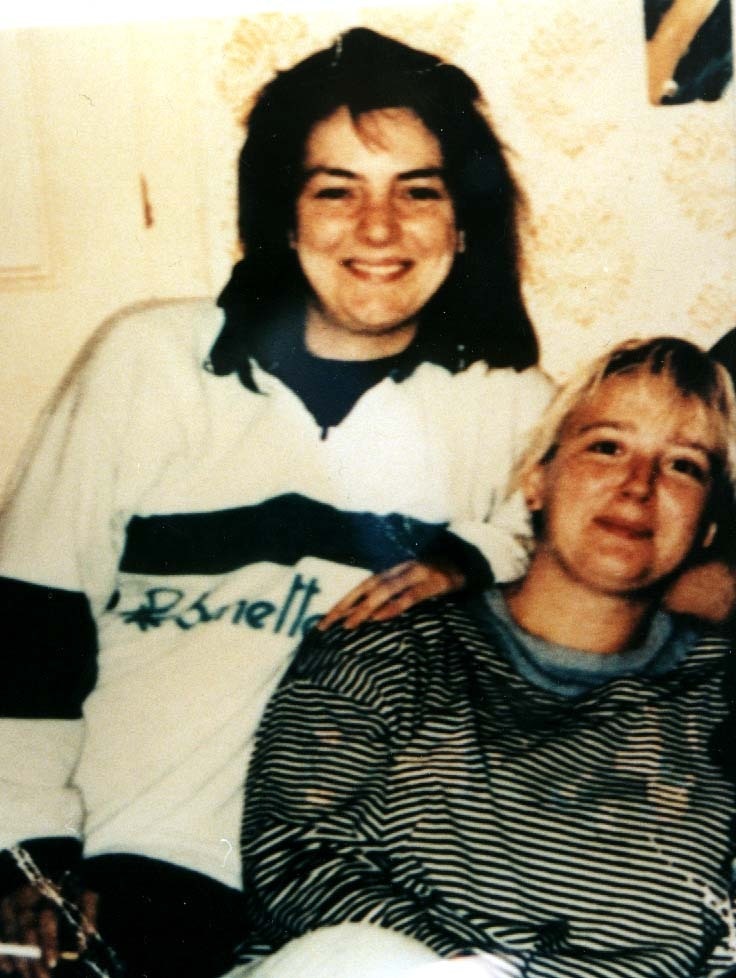 Caroline Clarke (left) , was one of Milat's victims. Her father says he thinks of her every day.Supplied
Of the killer's demise, he added: "It's a horrible way for anybody to end their life but then it was even more horrible the way our daughter and so many others lost theirs, so sympathy isn't high on the list, I'm afraid."
Mr Clarke said a belated confession and the disclosure of where any other bodies were disposed of could bring some kind of closure to other families, who he said he feels "desperately sorry for".
"If he was to finally face up to the fact and admit to any others that he has done, if indeed he has, then I think that would be a wonderful thing for those parents, because for the short time that we didn't know, I know just how they must be feeling," he said.
He added that he and his wife, Jacqueline, had been thankful to be able to bury their daughter.
"It was in its way a form of closure, that we'd found her and we were able to lay her to rest properly," he said.
"It's these other parents who don't have the luxury of being able to do that."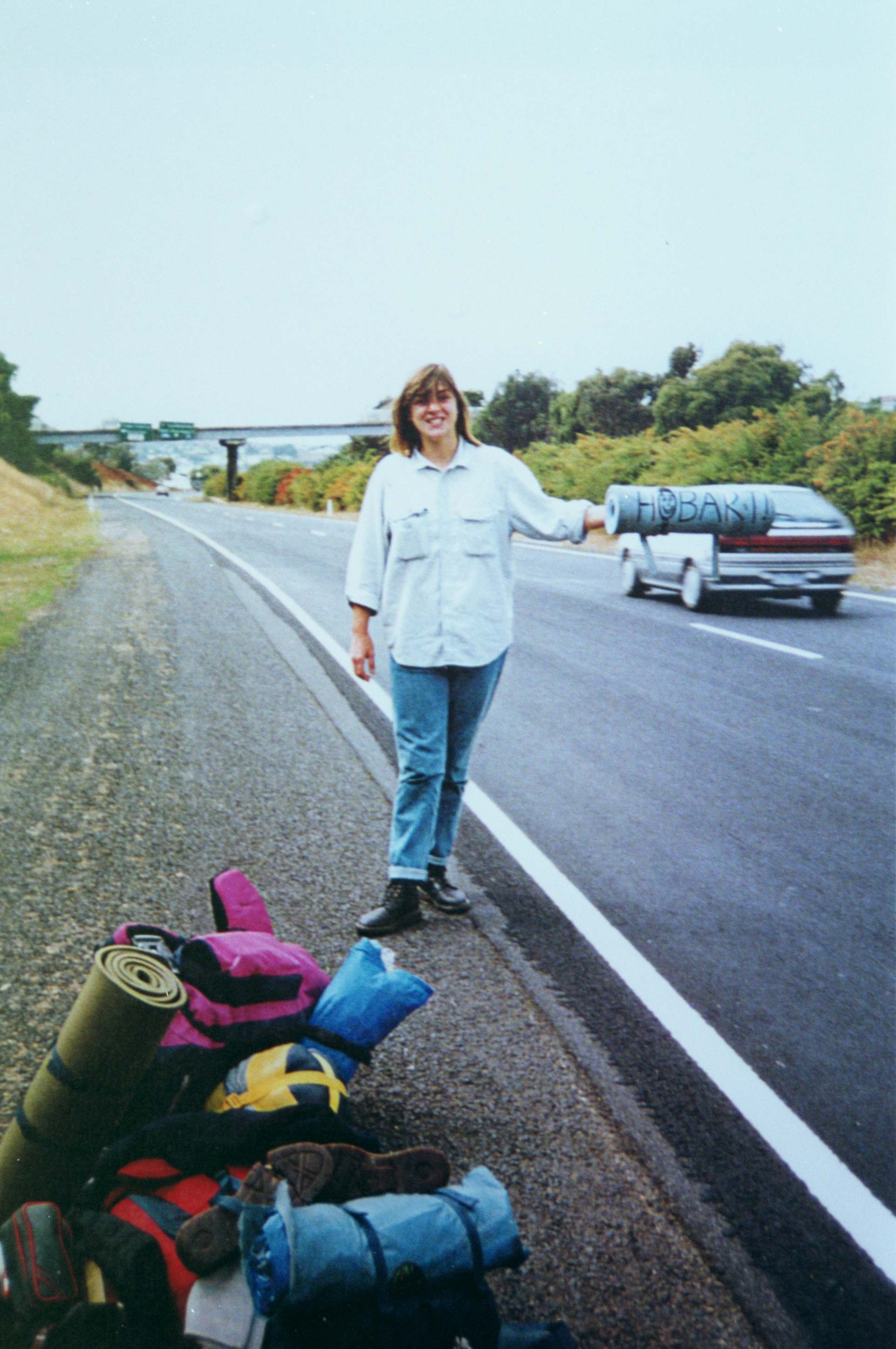 Caroline Clarke hitchhiking. Milat preyed on hitchhikers for years.Supplied
Despite the overwhelming evidence presented at the trial, Milat managed to convince some members of his family that he wasn't guilty.
Nephew Alistair Shipsey always maintained his uncle was not a murderer.
"I know he's innocent. There's no way anything is going to change. If you read all the letters, 24 years of letters, his passion is there – I know he's innocent," he said.
Milat's body will now be transferred to the NSW State Coroner, Corrective Services said in a statement.
"All deaths in custody are subject to a coronial inquest, including deaths resulting from natural causes," a spokesperson said.
Ivan Milat: The backpacker killer
EARLY LIFE
* Ivan Robert Marko Milat born in Sydney on 27 December 1944, the fifth of 14 children.
* He served time in a juvenile correction centre and prison for relatively minor charges.
* In 1974, he was cleared of raping one of two young hitchhikers he picked up three years earlier near the same highway where the seven murdered backpackers were picked up.
MILAT'S VICTIMS AND THEIR REMAINS
* Melbourne couple James Gibson and Deborah Everist, both 19, are last seen in inner-Sydney in December 1989 after planning to hitchhike. Their skeletal remains are found in Belanglo State Forest in October 1993.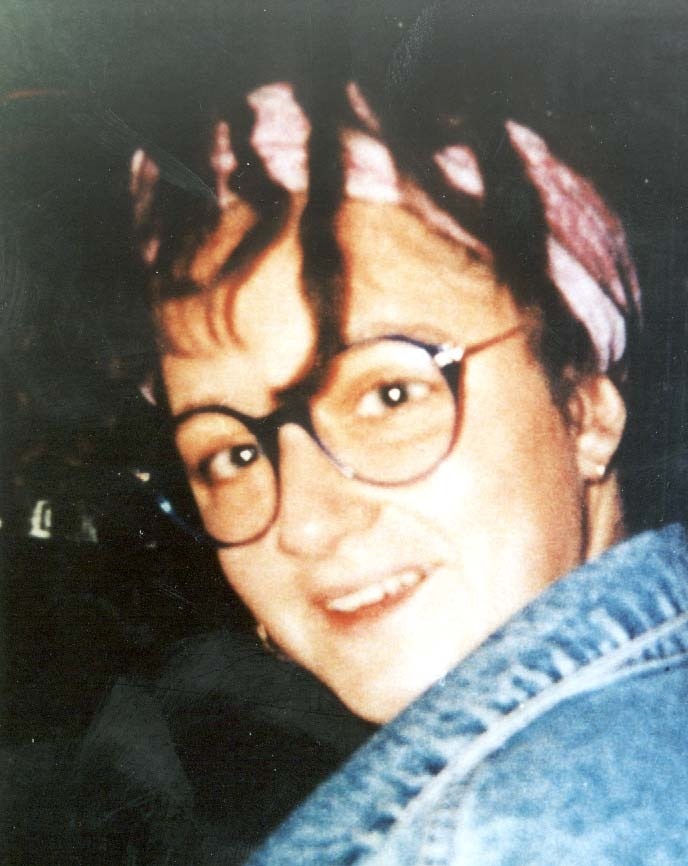 Simone Schmidl, one of the victims of backpacker murderer Ivan Milat.Supplied
* German backpacker Simone Schmidl, 20, vanishes while hitchhiking from Sydney to Melbourne in January 1991. Her remains are found in the forest in November 1993.
* German backpackers Gabor Neugebauer, 21, and Anja Habschied, 20, disappear from Kings Cross and had planned to hitchhike from Sydney to Darwin in December 1991. Their remains are found in November 1993.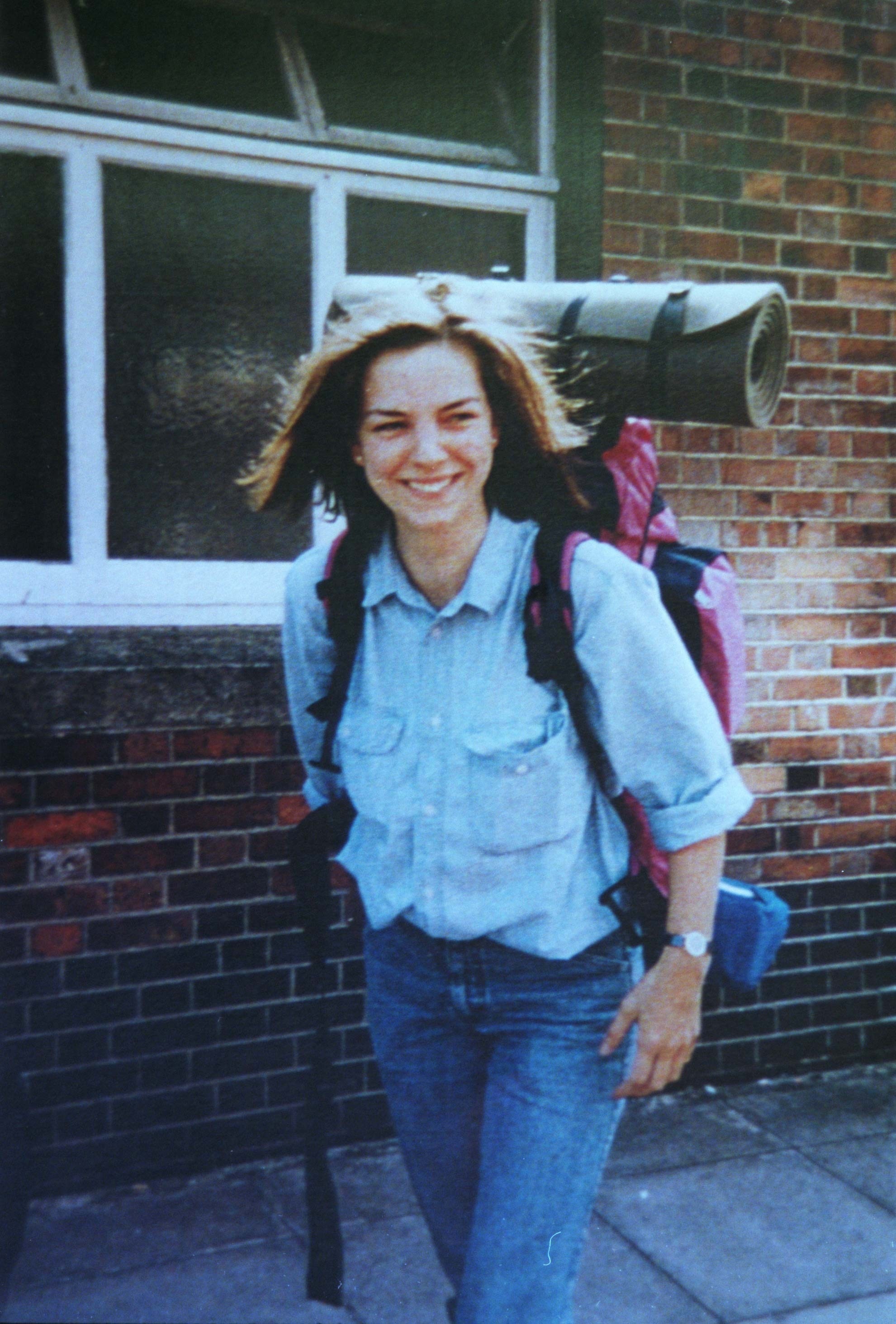 British backpacker Caroline Clarke was killed in mid-1992. Her body was found in September 1992.Supplied
* British backpackers Caroline Clarke, 21, and Joanne Walters, 22, leave a Kings Cross hostel in April 1992. Their bodies are found in the forest in September 1992.
THE ONE WHO GOT AWAY
* British backpacker Paul Thomas Onions flees from a driver with a gun near the turn-off to the forest on January 25, 1990. He became suspicious after the driver stopped to get more cassette tapes from the boot of the car – and emerged with a weapon.
British backpacker Paul Onions, left, is escorted into court during the '96 trial.AP
He gives a description of his assailant to police on the day of the attack but only identifies Milat as that man from 13 photographs shown to him by police four years later.
THE TRIAL
* Police raid a home in Eagle Vale, on the outskirts of Sydney, on May 22, 1994, and arrest Milat.
* He is charged with seven counts of murder and one count of kidnapping Mr Onions.
* He is found guilty of all charges in July 1996 and jailed for life.
* Both the crown and defence agree the murderer is a Milat.
* Prosecutor Mark Tedeschi, QC, says the evidence points to Ivan Milat being the killer although it is likely he didn't act alone.
* Defence barrister Terry Martin argues it is a reasonable possibility it was his brother Richard, perhaps aided by another sibling Walter or a friend.
WHO SAID WHAT
* Mr Tedeschi tells the jury up to 40 features relating to Milat matched the description Mr Onions gave of his attacker.
"It is my submission there is only one person in the whole of Australia who matches all of those descriptions – the man, the car, the equipment and the place – and that is the accused," he said.
Submitting that the killer was not Ivan Milat acting alone or in company, Mr Martin suggests one or two of his brothers could have planted items, including gun parts linked to some murders, at his house.
Milat victim Deborah Everist.Supplied
"Do you think a person capable of these most brutal of crimes would give two hoots about planting gear on a brother?" he asked.
* In a quivering voice, the trial judge Justice David Hunt jails Milat for life on the day of the verdicts.
"These seven young persons were at the threshold of their lives, with everything to look forward to – travel, career, happiness, love, family, and even old age," he said.
source:
https://www.sbs.com.au
---
---