Facts About Albert Fish – Serial Killer And Monster
Prolific 20th-century American serial killer Albert Fish is known by many names – The Boogeyman, The Gray Man, The Werewolf of Wysteria, The Brooklyn Vampire, and The Moon Maniac.
Although he claimed to have 400 victims, Fish was convicted and sentenced to death for the murder of 10-year-old Gracie Budd. In 1928, Fish abducted and strangled the girl. After her death, he penned a letter to her parents, detailing how he consumed her remains for the next week and a half.
Mental health professionals determined that Fish, who had been hospitalized in a psychiatric facility in 1930, was a sadomasochistic and a pedophile. Fish regularly engaged in self-harm and later developed a propensity toward torture and cannibalism. Prior to his final arrest in December 1934, Fish had a criminal record dating back to 1903, when authorities arrested him on multiple counts of grand larceny.
From 1924 to 1932, Fish terrorized American parents and children alike with the looming threat of The Boogeyman. As a traveling house painter, Fish's profession allowed him to commit crimes outside of New York City. He often targeted young boys and girls, as well as mentally disabled teens. The thrice-married Fish was a father of six himself. In 1936, New York State executed Fish via the electric chair, and the infamous child killer died at age 65. Due to the perverse nature of his crimes, Fish is regarded as one of American history's most infamous killers.Fish Drove Needles Into His Own Pelvis
Fish was a sadomasochist, meaning that he craved feeling pain as well as inflicting it, and he did so for sexual gratification. Fish reportedly developed the tendency for sexual sadism throughout his formative years. He would often subject himself to painful procedures, most notably driving nails into this body, especially the area between his scrotum and his rectum.
At first, he would drive them in and pull them out again, but eventually, he started driving them in so far that he couldn't get them back out. After he was arrested and examined by a doctor, an X-ray showed 29 needles stuck in his pelvis.
42 people have voted onThe Best Rap Albums of 2019
He Terrified His Family With Bizarre Outbursts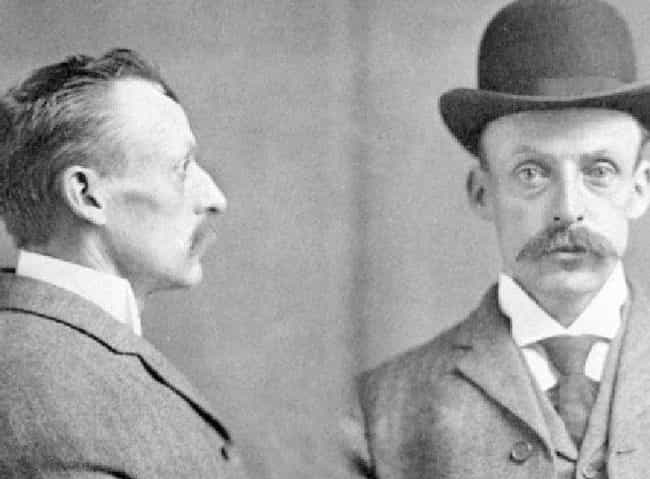 In 1898, when he was 28, Fish wed 19-year-old Anna Mary Hoffman in a marriage his mother arranged. Hoffman had six children with Fish before she abandoned her family in 1917 to take up residence with a previous boarder. Although they never legally divorced, Fish subsequently wed two other women in short-lived unions.
One of Fish's sons, Albert Fish, Jr., recounted the story of an afternoon where his father ruined a family outing in upstate New York during his 1935 testimony. In 1922, Fish, who reportedly suffered from hallucinations, climbed the hills of Westchester, threw his fists to the sky, and continually screamed: "I am Christ!" His erratic behavior then escalated to include a Biblical fascination with sin and sacrifice.
He Also Beat Himself With A Nail-Studded Paddle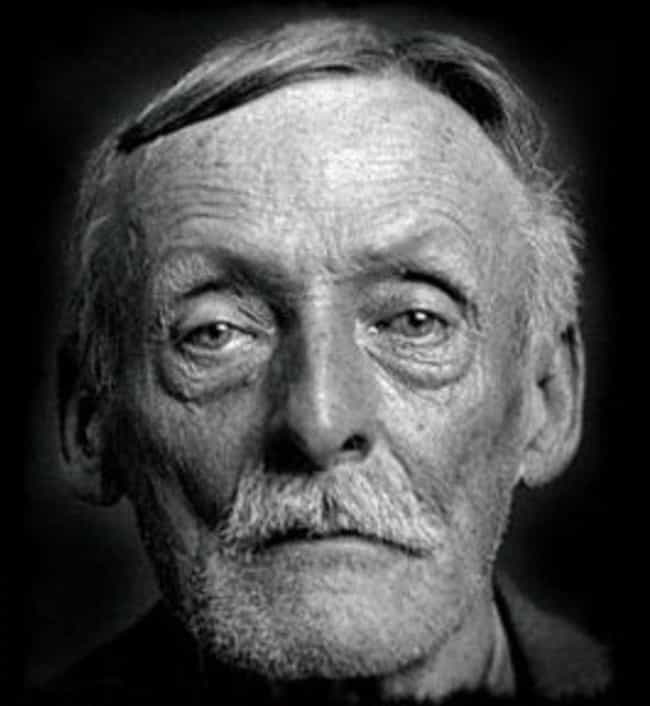 Albert Fish, Jr. reportedly knew that his father was mentally unstable. After Fish's arrest in 1934, the son told a newspaper reporter about his strange upbringing in an interview: "That old skunk […] I always knew that he would get caught for something like this."
In his testimony, Fish Jr. went on to reveal that Fish only ate raw steak during a full moon, and how he had come home one day to find his father, naked, beating himself with a wooden board Fish had fashioned with pointed, metal nails: "I've never wanted anything to do with him and I'll not lift a hand to help him."
Fish's step-children also testified about the man's odd behavior. One step-daughter told the court about how Fish, stripped to his underwear, would have the children spank him as part of a game.

He Mutilated A Mentally Disabled Teen's Genitalia
One of Fish's first known victims was Thomas Kedden, a mentally disabled 19-year-old man who rode the rails in Delaware for most of his life until he ran into Fish. In 1910, Fish was working in Wilmington when he met Kedden. Reportedly, Fish and Kedden had a sexual relationship that ended when Fish mutilated the teen's genitalia.
In Albert Fish In His Own Words: The Shocking Confessions of the Child Killing Cannibal, author and filmmaker John Borowski presents Fish's recollection of the events: "I shall never forget his scream, or the look he gave me." Fish maintained that although he initially planned to kill Kedden, he tended to the wound before imparting the teen with a final kiss and farewell: "Took first train I could get back home. Never heard what become of him, or tried to find out."

He Lured A Little Girl With The Promise Of A Party, Then Killed And Ate Her
10-year-old Gracie Budd is known as Fish's most publicized victim. In 1928, Fish inquired with the Budd parents about hiring their son, Edward, for some work. Initially, he planned to kill the 18-year-old.
After an on-and-off friendship with the Budd family, Fish pretended to take little Gracie to a birthday party. He actually took the girl to the run-down Wisteria cottage. After he strangled her, he mutilated the body and reportedly ate the remains over nine days.
The police arrested another suspect in 1930 for the girl's death, and Fish wasn't apprehended for the crime until 1934.

He Wrote Horrific Letters To The Parents Of His Victims
In 1934, Fish decided to write an anonymous letter Gracie Budd's parents – six years after she went missing. The bizarre letter initially details how Fish came to learn about cannibalism. Although investigators could not confirm the authenticity of Fish's tales, the latter part of the letter reveals Gracie's true killer.
Fish included a linear timeline of the events that occurred on the day of Gracie's disappearance, including how he took her under false pretenses. He explains that "she died a virgin," although he describes how he cooked and ate her remains for nine days. Detectives were able to identify Fish as a suspect from the letter sent to the Budds.
He Also Wrote To 'Lonely Hearts'
Following his release from a psychiatric facility in 1930, police arrested Fish in 1931 for mailing obscene letters. Fish wrote to women who would request pen pals in the "lonely hearts" section of his local newspapers. Often, he would pretend to be a Hollywood producer named Robert Fisk with a son named Bobby who needed frequent spankings with a cat-o-nine-tails.
He reportedly corresponded with one woman who went on with his game of perversion and even admitting to being interested in cannibalism. He instructed her to tie up her son and husband so that they could both feast on them. When Fish sent an inappropriate letter to a maid, the woman notified the authorities. Fish was again briefly hospitalized.

"The Werewolf Of Wysteria' Strangled And Skinned A Little Boy
In 1924, 8-year-old Francis McDonnell of Port Richmond went missing after playing ball with neighborhood friends. His body was later found on a tree in a wooded area near his home. He had been sexually assaulted and strangled with his suspenders, and his body had suffered severe lacerations.
Witnesses reported seeing a tall, elderly man who they believed was likely a vagabond based on his unkempt appearance and erratic demeanor. Francis's father was a Staten Island police officer, and hundreds of law enforcement officials were involved in the boy's case.
Fish denied accountability in the death and did not admit to killing Francis until after his murder conviction in 1935.

'The Gray Man' Also Admitted To Eating Another Victim
In 1927, 4-year-old Billy Gaffney disappeared from his Brooklyn apartment building while playing with his neighborhood friends, the Beaton brothers. According to the police, 3-year-old Billy Beaton described the perpetrator who took his friend as "the boogey man."
Billy Gaffney was actually seen by multiple people across New York City, but even after the police finally put all the information together, they weren't any closer to finding his kidnapper. Fish sent the Gaffney family anonymous letters, allegedly maintaining that he would come back for Billy Beaton as a playmate for their son. The missing boy's body was recovered 3 weeks later in a nearby dump.

'The Boogeyman' Frightened Parents And Children Alike
Before authorities apprehended Fish in 1934 for the murder of Gracie Budd, parents and children alike lived in fear of The Boogeyman. Panic spread in the town of Port Richmond after the disappearance of Francis McDonnell, and people began fearing the thin, gray-haired man with a gray mustache.
After his subsequent confessions and conviction, prosecutors believed he had "at least 100" victims. Fish maintained that he "had a child in every state." Authorities confirmed that Fish had been in 23 states, but they have never confirmed the number of victims in Fish's allegations. The fear of the cannibal child-killer lived on past Fish's 1936 execution.

Fish Told Police He Killed Those Who Would Not Be Missed
Although Fish did not initially admit to culpability in the deaths of multiple children and teens, he did eventually share gruesome details of his crimes with authorities as well as his defense attorney, James Dempsey. While Fish "looked so innocence," according to arresting officers prior to 1934, Fish admitted to having closer to 400 victims.
He went on to tell authorities that he chose his victims according to whom he thought would be missed the least – such as the mentally disabled teen, Kedden.

Long Island Investigators Believe 'The Boogeyman' Killed Local Teens
One of the ways that Fish avoided capture for so many years is by living the life of a traveling house painter. He would move across the country and disappear for years before being seen again in New York. Investigators in Long Island believed Fish was responsible for the separate deaths of 16-year-old Mary Ellen O'Connor and 17-year-old Benjamin Collings.
Both teens were killed in 1932, and Mary Ellen's body was found near one of the homes that Fish had been painting. Fish denied any connection to the murders, although he was still maintaining his innocence in other alleged crimes he later admitted to, such as the deaths of Francis McDonnell and Billy Gaffney.

Fish May Have Claimed Countless Unknown Victims
It's hard to know who Fish did and didn't kill in New York City in the early 20th century. In 1927, 12-year-old Yetta Abramowitz was strangled and beaten on the roof of a five-story apartment in the Bronx. She died immediately after she was found.
While her case was officially unsolved, Fish is suspected in this and many other similar cases. However, the state executed Fish on January 16, 1936, via the electric chair, and his hundreds of alleged victims will likely never be identified.
Reportedly, Fish looked forward to his violent end and shared this sentiment with the guards leading him to his execution: "It will be the supreme thrill. The only one I haven't tried."
source:
https://www.ranker.com
---
---